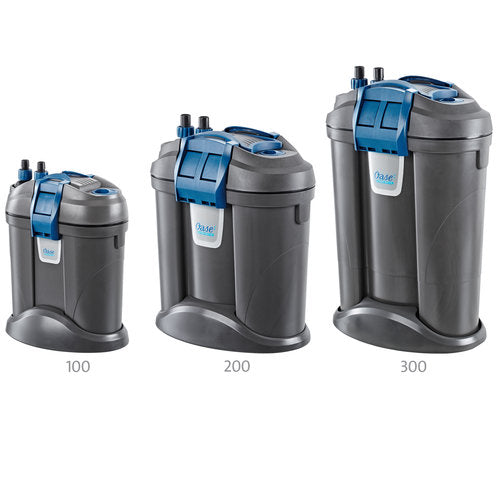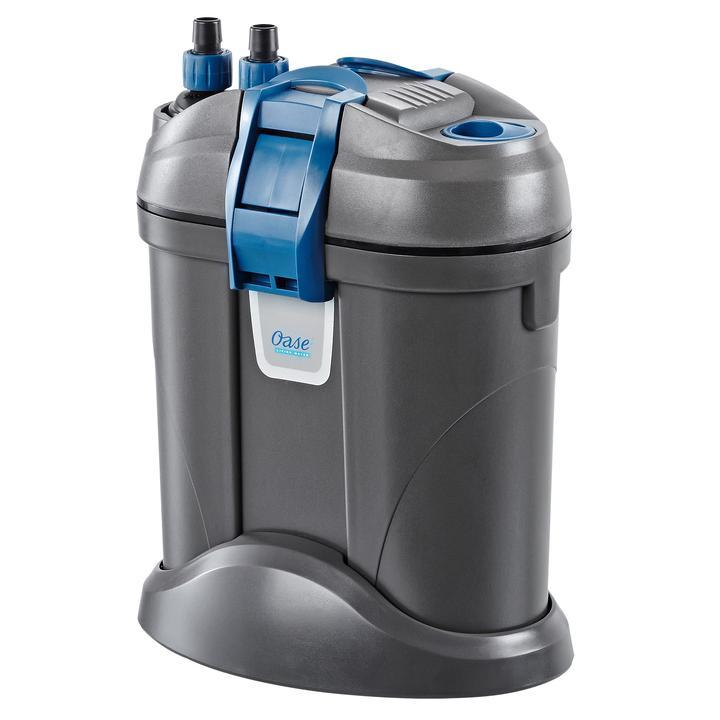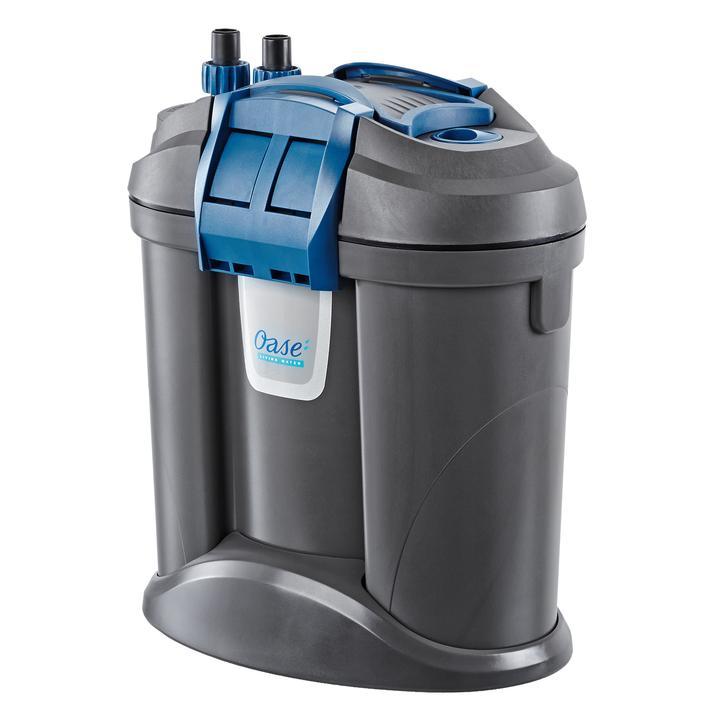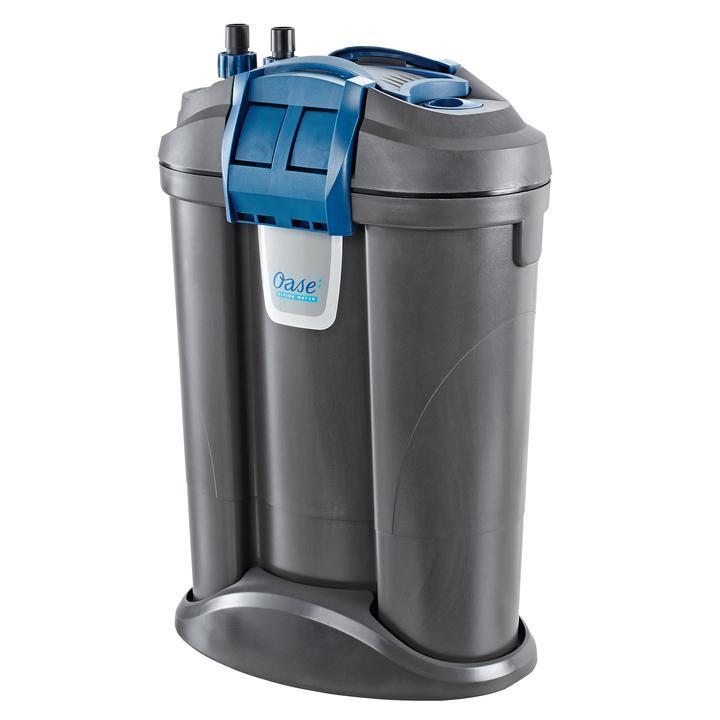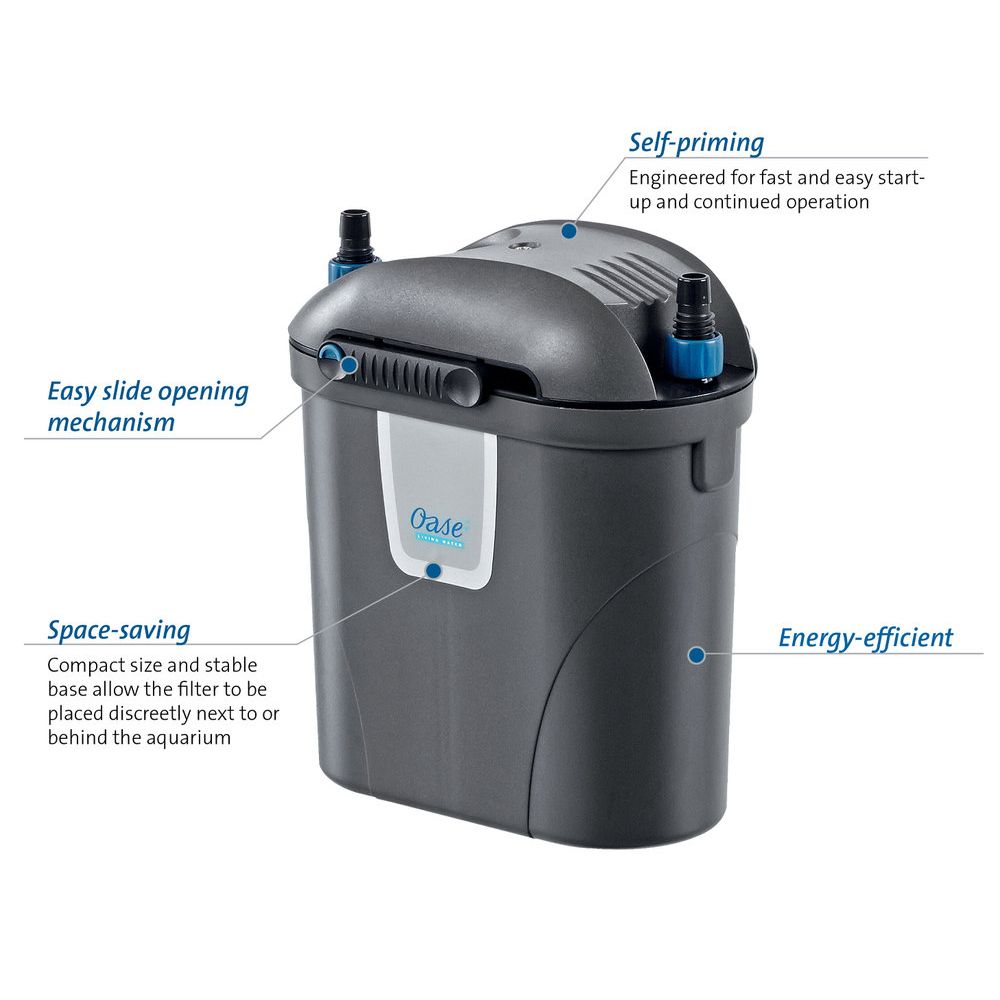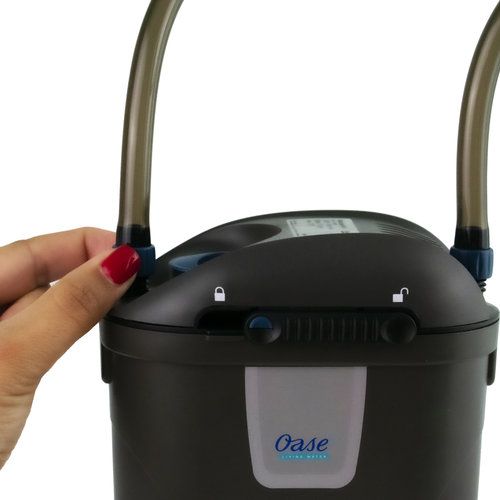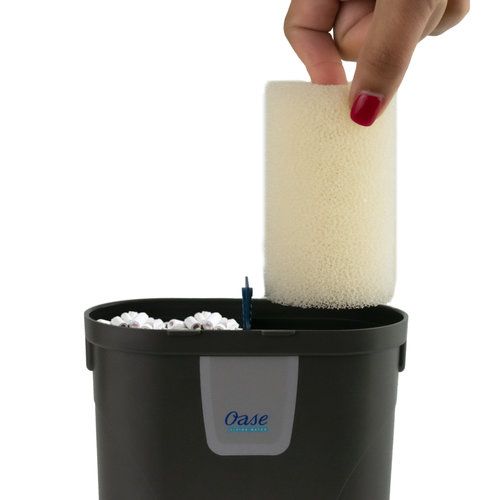 Top Quality Products

Trusted name brands

In-House Experts

We know our products

Best Value

Selling at best possible price

Free shipping within USA

Coral orders over $250, plants and others over $100
Oase FiltoSmart External Filters
External Aquarium Filter - For a Simplified Filtration
The external filter is suitable for aquariums with a volume of 60...
customers are viewing this product
External Aquarium Filter - For a Simplified Filtration
The external filter is suitable for aquariums with a volume of 60 to 300 litres and with a moderate fish population. With multi-step, mechanical/biological filtering and a large filter surface as well as a water flow rate from 300 to 1000 l/h, crystal clear water is guaranteed. It runs quietly and energy-efficiently. The FiltoSmart range is sold as a complete set with filter media, hoses, adapter, suction and discharge pipes and water diffuser. The filter is available with or without an adjustable heater. The compact size of the FiltoSmart 60 is ideal for use in small tanks. The external filter can be placed next to or behind the aquarium. A bracket for the aquarium wall can be purchased separately if desired.
Features:
Compact filter with large filter surface – Multi-staged mechanical and biological filtration provides clear, healthy water and a high surface area for beneficial bacteria to colonize

No mess maintenance – Locking features are integrated into the inlet/outlet connection unit to ensure no accidental spillage or messy maintenance

Self-priming – Engineered for fast and easy startup and continued operation

Adjustable flow control – Flow can be adjusted for the inlet and outlet

Quiet operation – Sound dampening design

Heater integration capability – Easily integrate an OASE HeatUp adjustable heater into the FiltoSmart canister using a ThermoFit (HeatUp and ThermoFit not included)

What's in the Box – Aquarium Filter, filter media, intake tube with inlet strainer, water distributor nozzle, spray bar, inlet and outlet adapters with flow control, tubing, fittings, removable base, and power cable

Made in Italy, backed by German engineering

Fresh and marine water compatible

UL certified filter

3 year warranty
Specification:
Specs
FiltoSmart
100
FiltoSmart
200
FiltoSmart
300
Dimensions (in.)
8 x 5.5 x 10
11 x 7 x 13.3
11 x 7 x 16.9
Dimensions (mm)
205 x 139 x 260
288 x 179 x 337
288 x 179 x 428
Rated voltage
120V / 60 Hz
Power consumption, filter
11 watts
17 watts
23 watts
Power cord length
6 ft. (1.8 m)
Net weight
4.4 lbs. (2 kg)
9 lbs. (4.1 kg)
10.6 lbs. (4.8 kg)
Maximum flow rate
160 gph (600 l/h)
210 gph (800 l/h)
260 gph (1000 l/h)
Maximum head height
4.6 ft. (1.4 m)
3.3 ft. (1 m)
5 ft. (1.5 m)
Connection fits
1/2 in. ID (14 mm)
5/8 in. ID (16 mm)
Tubing
1/2 in. ID x 8 ft. (12/16 mm x 2.5 m)
5/8 in. ID x 8 ft. (16/22 mm x 2.5 m)
Filter volume
0.34 gal (1.3 L)
1.1 gal (4.2 L)
1.7 gal (6.4 L)
Pre-filter volume
0.18 gal (0.7 L)
0.4 gal (1.5 L)
Suitable for aquariums up to max.
30 gal (100 L)
55 gal (200 L)
80 gal (300 L)
Suitable for
fresh and marine water
Filter Media
The FiltoSmart series uses filter foams of differing pore densities and filter media for optimal water quality and clarity. Each filter has its own replacement filter foam set. FiltoSmart 100-300 models use ceramic filter media and FiltoSmart 200-300 models also uses carbon filter media. Timing to replace the filter media varies upon aquarium size, number of fish and plants, and a decline in filter performance. It is best to only replace the ceramic filter media when you do a complete tank restart as to not disturb the beneficial biological load.
FiltoSmart
100
FiltoSmart
200
FiltoSmart
300
Filter Foam Set
Filter Foam Set for the FiltoSmart 100
Filter Foam Set for the FiltoSmart 200
Filter Foam Set for the FiltoSmart 300
Ceramic filter media (14.8 oz per packet)
1 packet
2 packets
3 packets
Carbon filter media (4.6 oz per packet)
-
2 packets
2 packets
ThermoFit (not included)
Utilize a ThermoFit to retrofit a FiltoSmart with a heater. This accessory creates a watertight seal necessary for an aquarium setup.
ThermoFit 100
ThermoFit 200
ThermoFit 300
Works with
FiltoSmart 100
HeatUp 100
FiltoSmart 200
HeatUp 200
FiltoSmart 300
HeatUp 300