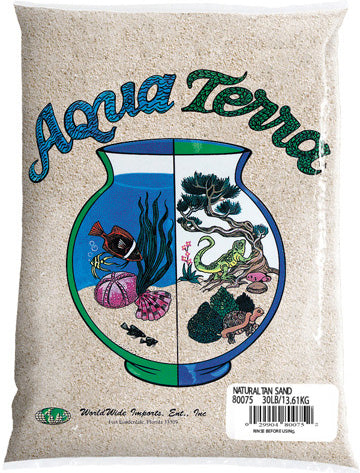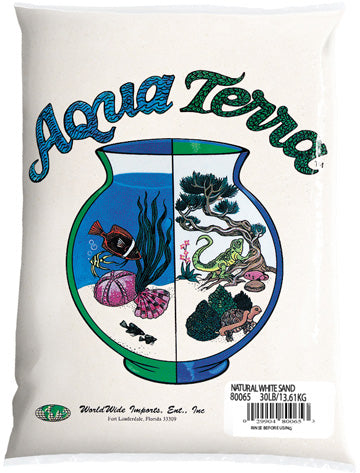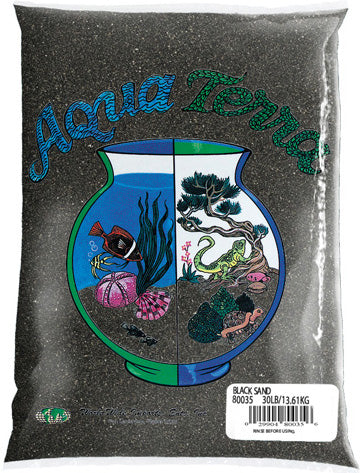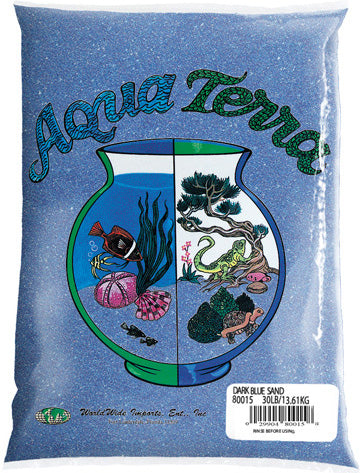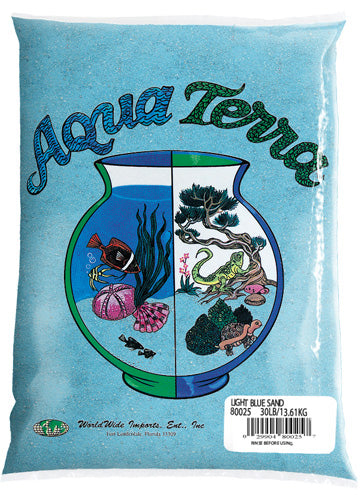 Top Quality Products

Trusted name brands

In-House Experts

We know our products

Best Value

Selling at best possible price

Free shipping within USA

Coral orders over $250, plants and others over $100
World Wide Imports Aqua Terra Aquarium Sand Substrate 5 lbs.
Aqua Terra Colored Aquarium Sand:
There are many benefits to using a sand...
customers are viewing this product
Aqua Terra Colored Aquarium Sand:
There are many benefits to using a sand substrate, especially for aquariums. Most fish prefer our sand as their environment substrate, and some actually require it to feel at ease and for natural spawning behavior. Some fish use sand to help with their digestion. Our sand substrate for freshwater and saltwater aquariums also has a very nice, smooth look and it is fun to watch the fish play in the sand that they enjoy so much. Aquarium sand substrate is perfect for soft belly fish like sharks and stingrays. If you have sand sifters like Brittle Starfish, Serpent Starfish, Sea Cucumbers and other detritivores look for our live sands, which are used to remove toxic wastes from saltwater aquarium tanks. Live sand helps speed the natural nitrogen cycle of aquariums thereby allowing the faster introduction of livestock.
We can supply any amount of quantity needed for your project.
Characteristics of Pure Water Pebbles Premium Freshwater Aquarium Substrates:
Natural Gravel. 100% Acrylic Coating. Will not alter the chemistry of your aquarium water. Non-toxic. Colorfast. 
Recommended Uses:
Fresh & Saltwater Aquariums. Ponds. Terrariums. Gardens. Potted Plants. Vases. Crafts & Hobbies. Architectural Surfaces & Landscaping Designs.
is added to your shopping cart.
Qty: