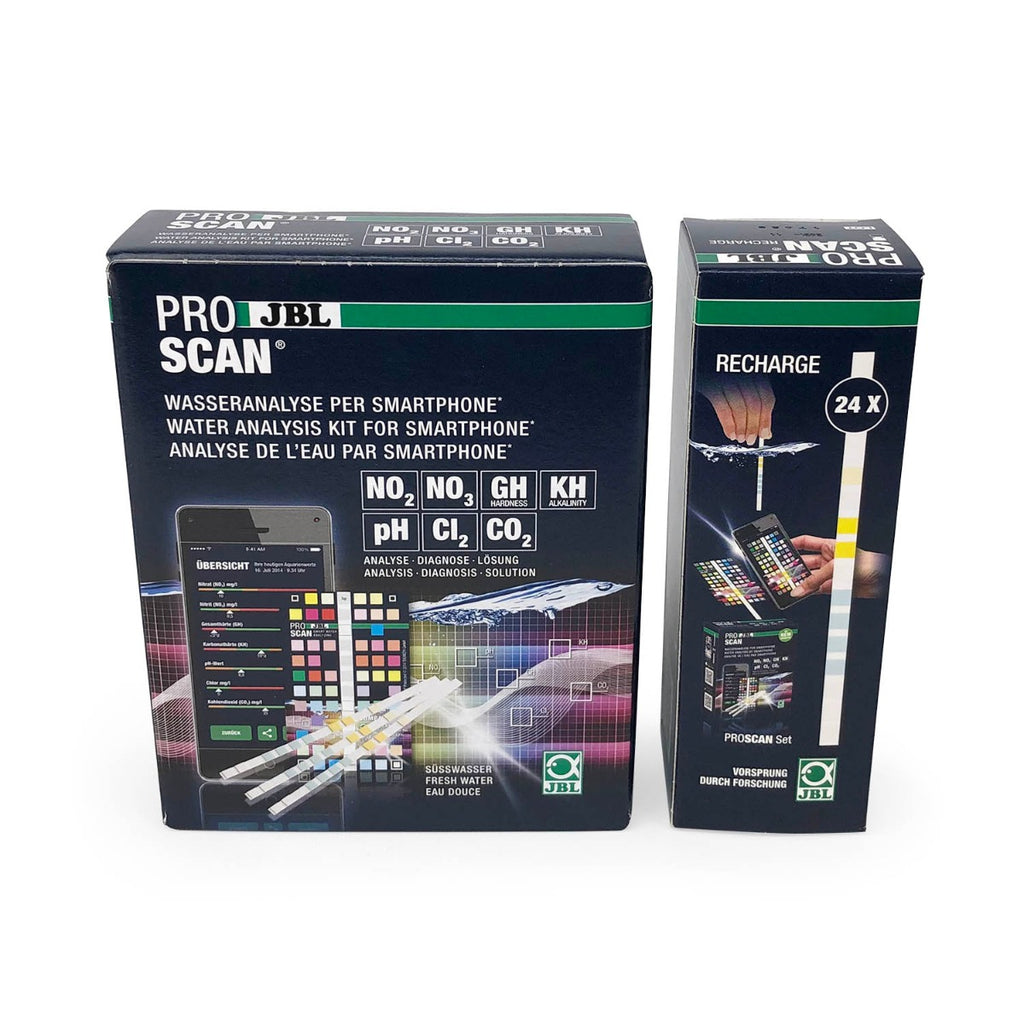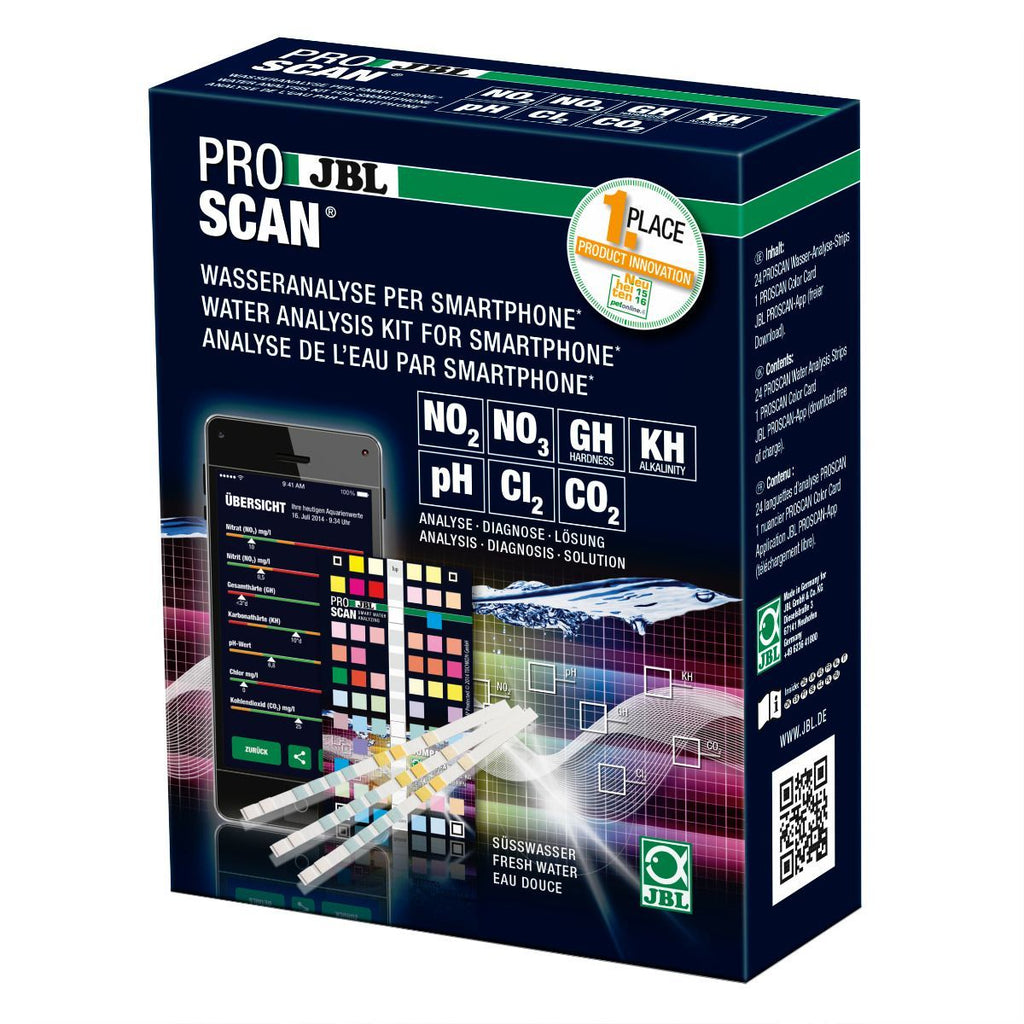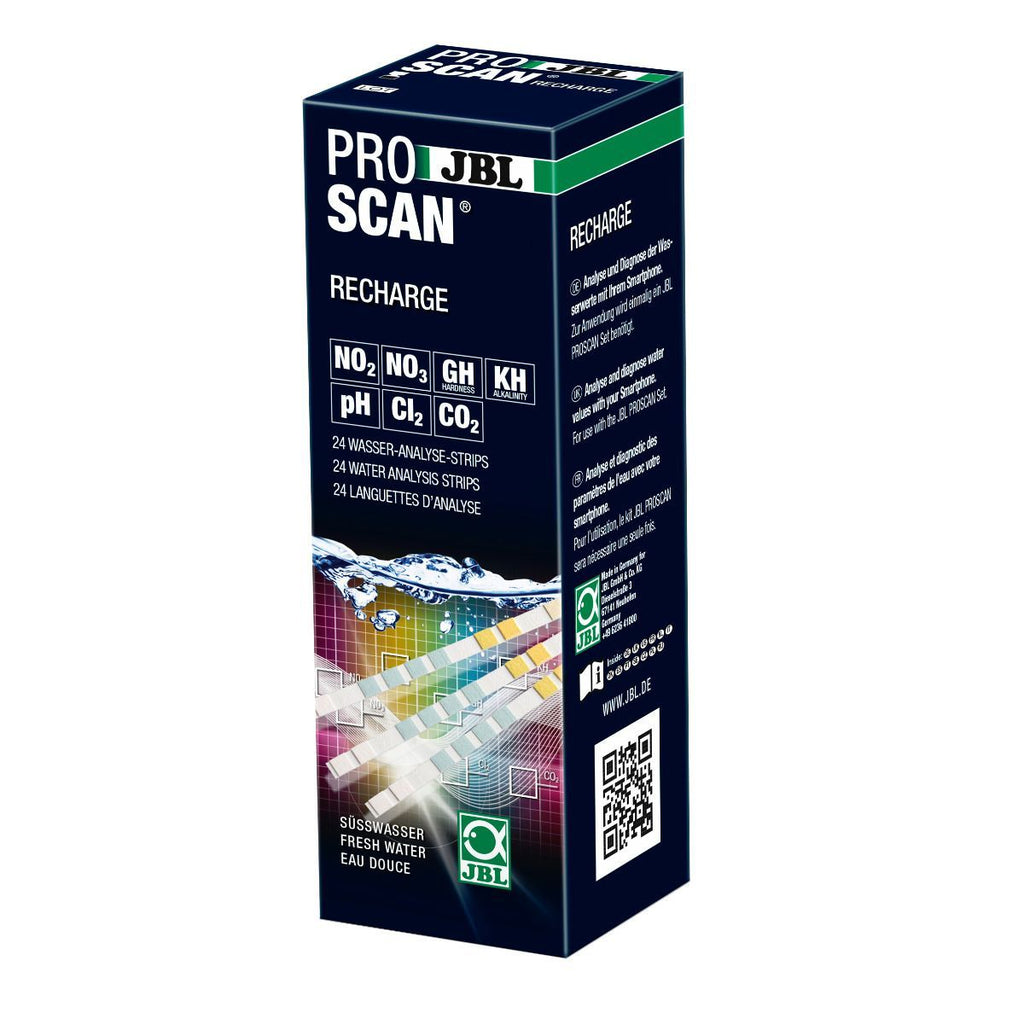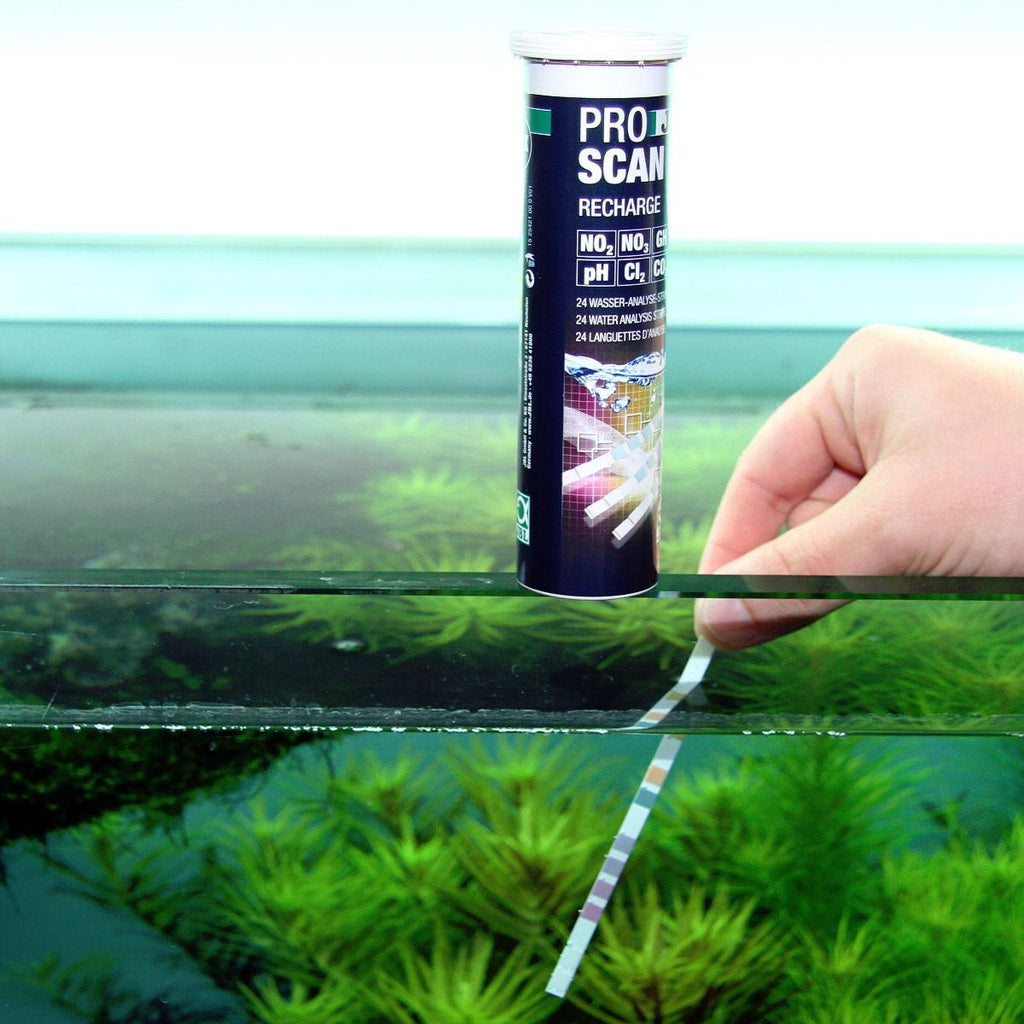 Top Quality Products

Trusted name brands

In-House Experts

We know our products

Best Value

Selling at best possible price

Free shipping within USA

Coral orders over $250, plants and others over $100
JBL ProScan (Freshwater Test Kit)
Healthy aquariums with conditions modelled on nature
The right water values are dependent on the fish stock and plants...
customers are viewing this product
Healthy aquariums with conditions modelled on nature
The right water values are dependent on the fish stock and plants in the aquarium. Even if the water looks clear it can be contaminated. With poor values diseases or algae can appear in the aquarium. To maintain a healthy aquarium with conditions close to nature it is important to check and adapt the water values regularly.
JBL ProScan Test Kit Water analysis using your smartphone – the new generation
Fast diagnosis - precise results
Download the JBL app free of charge, follow the app's instructions, immerse the test strip into the aquarium water, position the test strip on the JBL Proscan colour chart for the analysis, scan the colour chart, and values will be determined, individual solution recommendations and tips will be transmitted.
The JBL ProScan app is available in the following languages: de, en, fr, nl, es, it, pt, ru, cs, pl, tr and ja.
Note: The test strips are only suitable for one measurement each. A repeated scan of the strip will lead to different values since the strip goes on reacting indefinitely.
During the analysis "aquarium freshwater" and "water" the current CO2 content in the water will be calculated as an additional bonus. Depending on the analysis results in the sections "Aquarium Freshwater" and "Garden Pond" individualized recommendations and hints will be transmitted as to which JBL products will help to set the ideal/optimal water values.