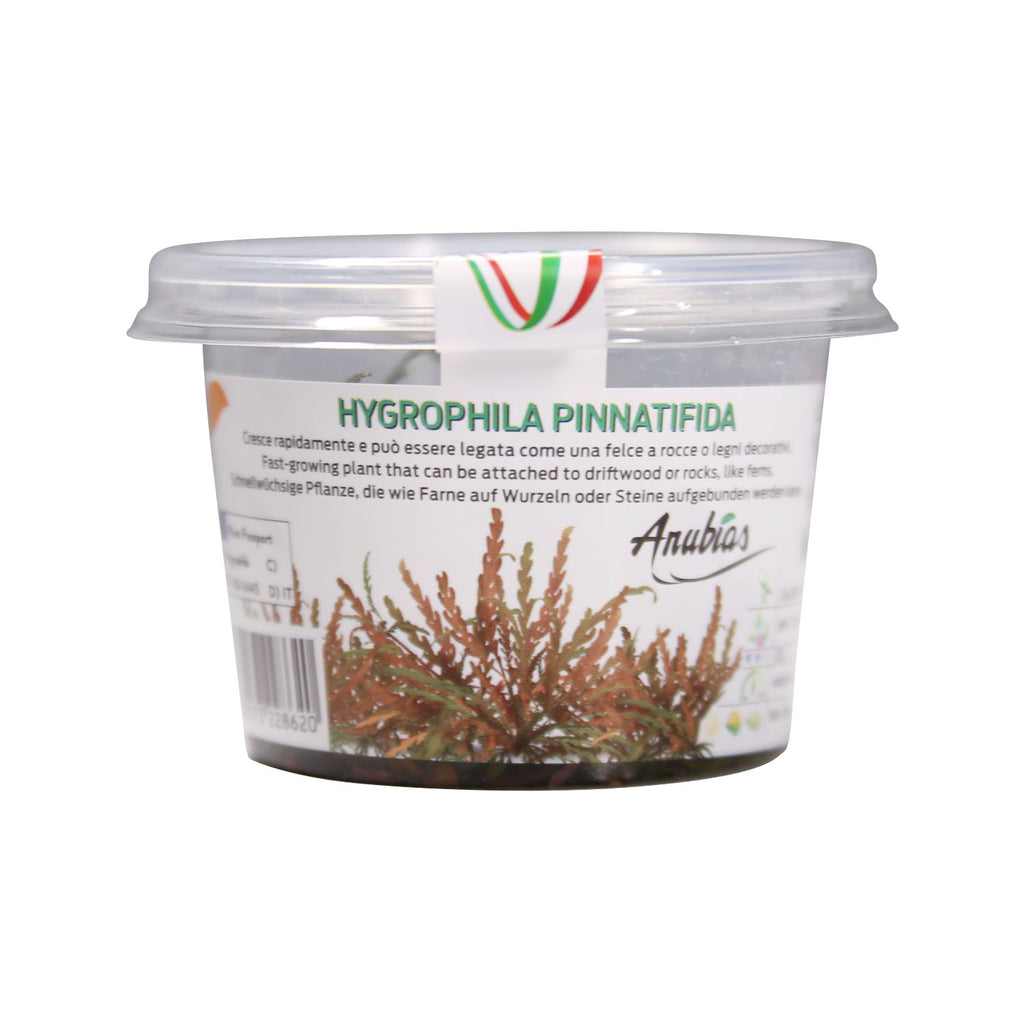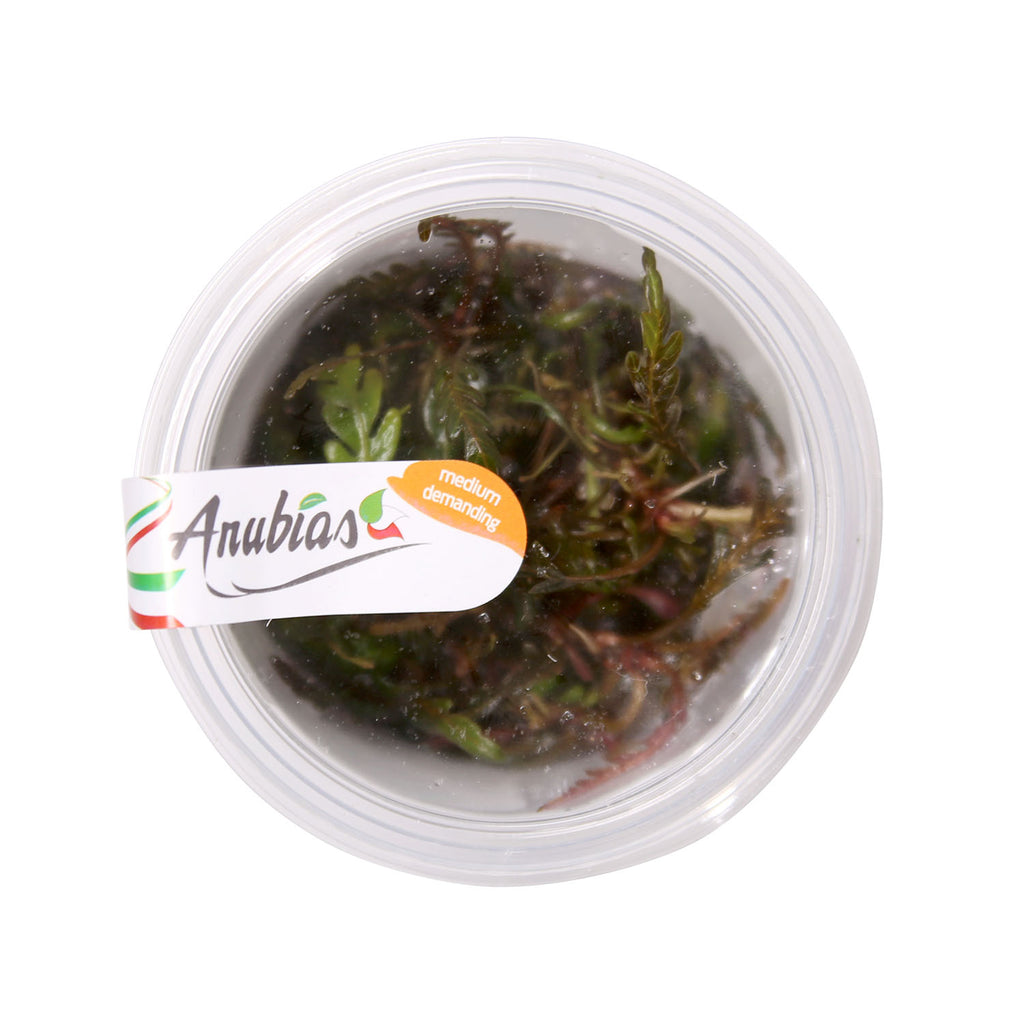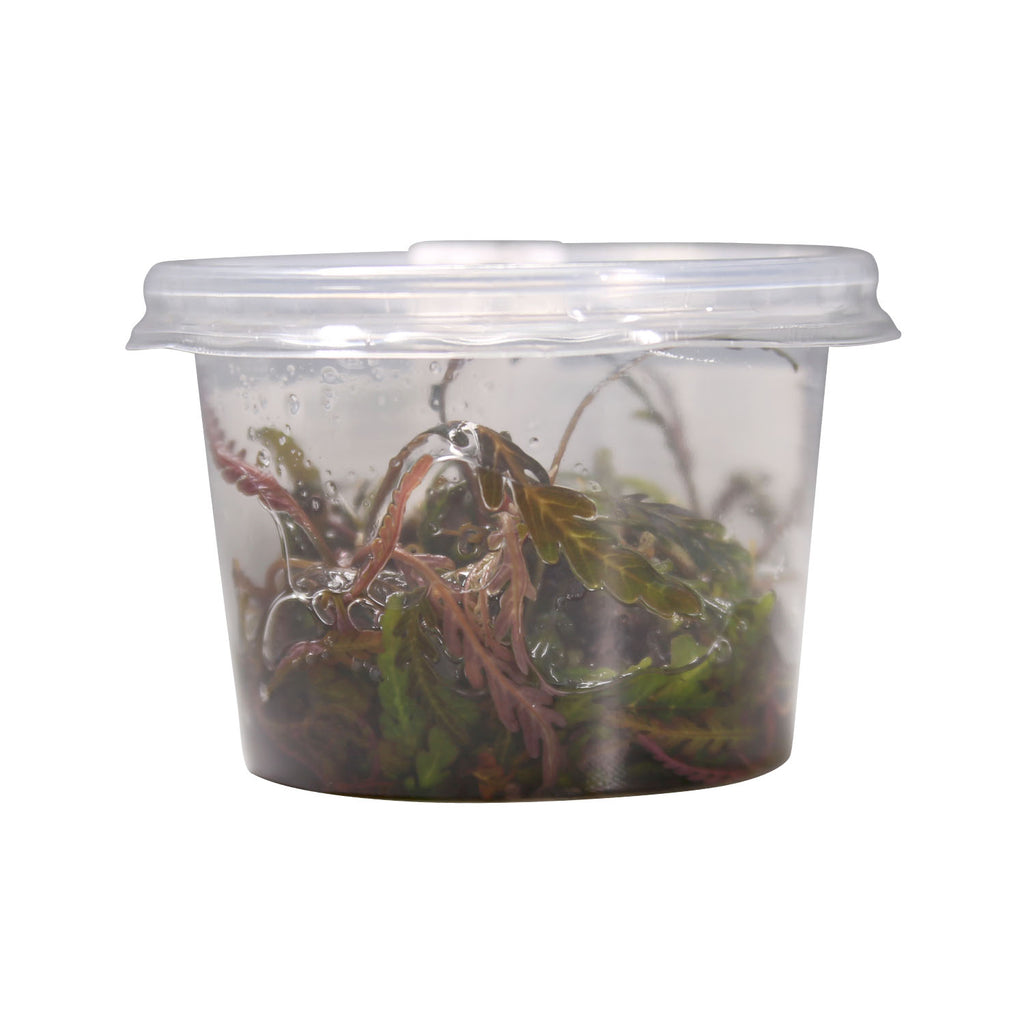 Top Quality Products

Trusted name brands

In-House Experts

We know our products

Best Value

Selling at best possible price

Free shipping within USA

Coral orders over $250, plants and others over $100
Hygrophila 'Pinnatifida' Tissue Culture Cup
Plant Description:
Hygrophilia 'Pinnatifida' is part of the...
customers are viewing this product
Plant Description:
Hygrophilia 'Pinnatifida' is part of the Hygrophilia genus. They are native to the rivulets of the Western Ghats in India. Due to its unique semi aquatic lifestyle, this plant can be grown successfully submerged in the aquarium or emerged in a high humidity terrarium, paludarium or vivarium.
Hygrophilia 'Pinnatifida' is a unique plant that is adored because of its fern like appearance and bronze-burgundy leaves. This plant can be planted directly into the substrate or can uniquely survive as an epiphyte attached to hardscape. Propagation of this pant is easy and can be done by stem cuttings and offshoots.
In the aquarium, Hygrophilia 'Pinnatifida', is a relatively easy to care for plant that requires medium to high light and medium fertilization or CO2 supplementation for best and bright coloration. 'Pinnatifida' can be used widely in both large and small aquariums, as well as shrimp, and high-tech aquarium set ups.
Although this plant may be a moderate grower in the aquarium, with more CO2 and plant fertilizer, it is possible to produce more growth and propagation over time.
Why choose Anubias Italy tissue culture plants?
- Your plants will be free of pests and unwanted organisms.
- They're environmentally friendly, sustainably produced, and perfect clones.
- Plants grown in vitro are guaranteed to be healthy and strong with no contaminants or pesticides.
Plant Specifications:
| | |
| --- | --- |
| Origin: | India |
| Care: | Moderate |
| Light Requirements: | Medium to High |
| Placement: | Foreground to Midground  |
| Size: | 10cm - 30cm + |
| Nutrient Requirements: | Medium Nutrient and Medium CO2 Supplementation Recommended |
| Preferred Water Chemistry: | pH 6.5-7.5 |
| Growth: | Moderate |